Three million illegal immigrants joined the U.S. population over the past decade. Their total ranks reached 11.5 million in 2011.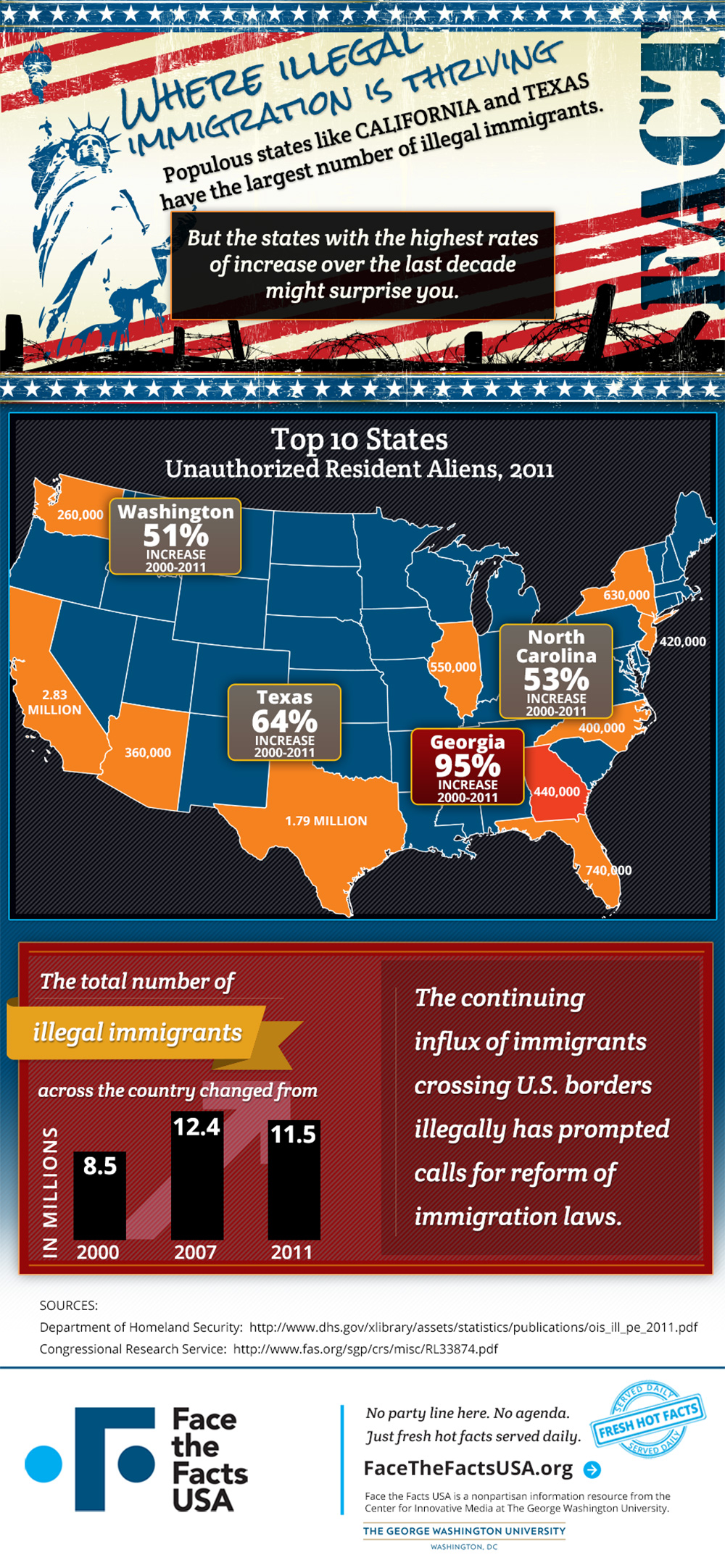 The Senate passed a comprehensive immigration bill last month but it's now stuck in the House.
Yesterday House Republicans met to consider the bill, and the results are not promising for its passage. The House GOP is divided on how to continue, despite warnings from Republican leaders like Speaker of the House John Boehner and former President George W. Bush that inaction is not an option.
So why do these leaders say we have to figure this out somehow? Maybe it's because the flow of illegal immigrants in to the United States continues, and it's not an issue confined to a few border states. Earlier this year we took a look at the numbers.
In the decade ending in 2011, an estimated three million new illegal immigrants joined the U.S. population. That brought the nations illegal immigrant total to 11.5 million.
California, Texas and Florida continue to have the largest concentrations of illegal immigrants, but other states are experiencing rapid growth. Georgia saw a 95 percent increase in unauthorized immigrants. North Carolinas illegal population grew 53 percent.
Florida experienced an 8 percent decline in illegals during the decade but still ranks third overall.
Our infographic on illegal immigration has more, including the top ten states where illegals reside. See What Do Others Say for a range of views, then add to the discussion below. What do you make of the shifts in immigrant population? Does the U.S. need comprehensive immigration reform?