The federal government spent $11,194 for every American citizen in 2010. In 1920, that amount was about $650.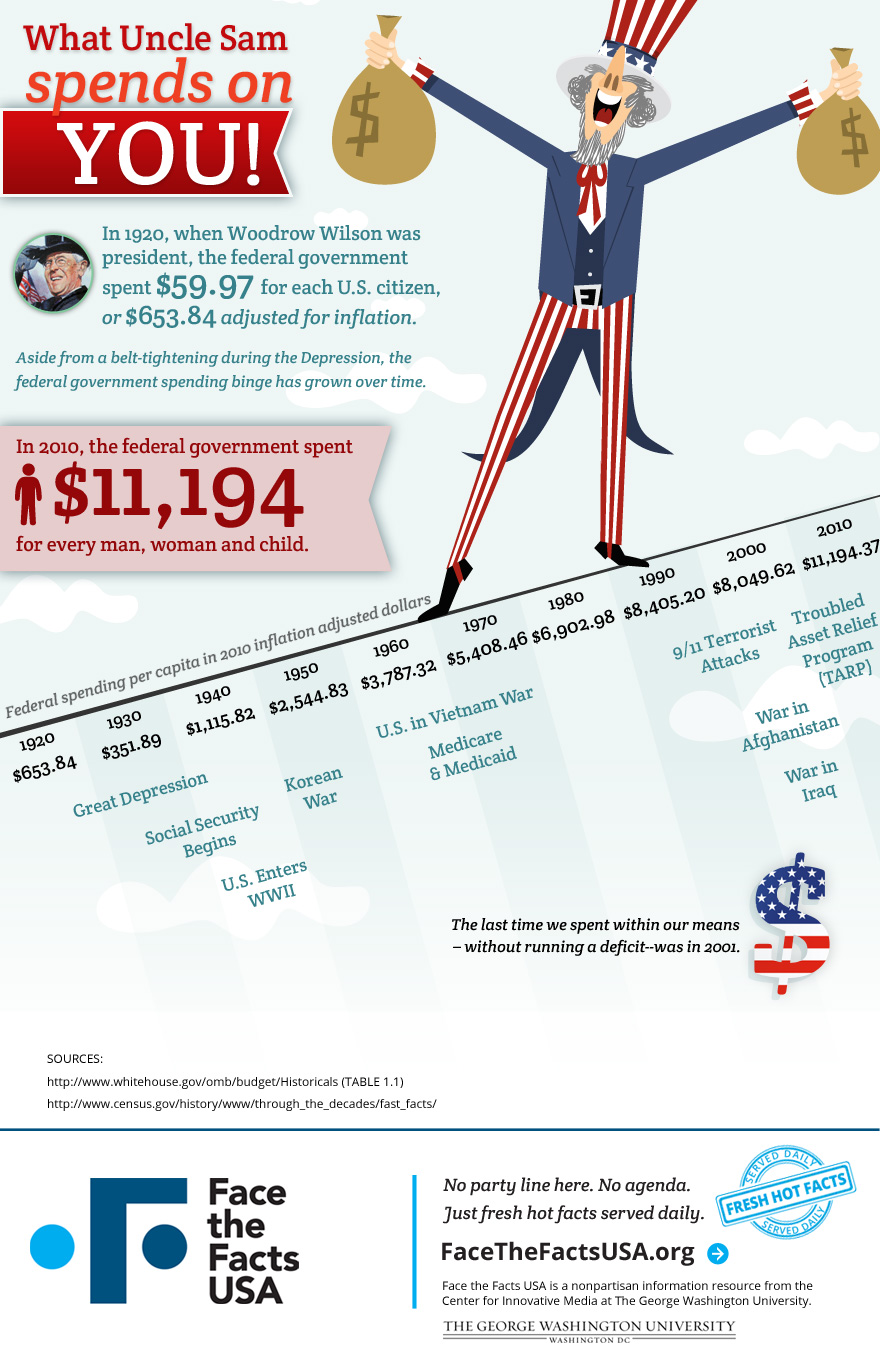 Back in 1920 the federal government spent $59.97 per American citizen, or $653.84 in todays inflation-adjusted dollars. Today Washington provides much more, from Social Security to aircraft carriers to interstate highways and spends $11,194 for every man, woman and child.
No matter which party is in power, federal spending per capita has risen steadily for nearly 100 years. See todays infographic for the big picture. Then head for todays discussion thread. How do you feel about this trend?