Event Date:
Monday, November 12, 2012 - 7:00pm
Event Location:
The George Washington University, Washington, D.C.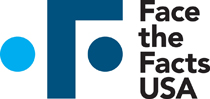 The School of Media and Public Affairs and RLTV present
The People Have Spoken: Time to Face the Facts
The campaigns have ended. The speeches are over. Time to face the facts. How long do the American people have to wait for meaningful action? Leaders must find a way to enact change. The people demand it.  
Frank Sesno, director of the School of Media and Public Affairs, hosts an interactive television event in which the audience will vote, drive the conversation and create an agenda for our newly-elected political leaders.
Join top policymakers and journalists including:
Hon. Chuck Hagel, 

former senator (R-Nebraska)

Hon. Jane Harman, 

former congresswoman (D-California)

Hon. Mark Kennedy,

 former congressman (R-Minnesota)

N

ia-Malika Henderson, Washington Post

Mara Liasson, NPR

Ryan Schoenike, 

Executive Director, The Can Kicks Back

Mark Zandi, 

Chief Economist, Moody's Analytics
Monday, November 12, 2012
7:00 p.m. - 8:30 p.m.
Doors open at 6:30 p.m. - please arrive early
Jack Morton Auditorium
805 21st Street, NW
Washington, DC 20052
The event is held in association with AmericaSpeaks and will be recorded for 
national rebroadcast by cable network RLTV. Media Advisory
here.